Now, public frustration with fluoride side effects has been compounded by the general lack of oversight the industry employs when sourcing, delivering, and monitoring fluoride distribution via public water systems. Recently, Alaskan Senator Lisa Murkowski commented on this issue, reprimanding the U.S. Environmental Protection Agency (EPA) and Food and Drug Administration (FDA) for failing to inspect fluoride additives that are imported from China and added directly to U.S. water supplies.
In America, consumers do not think twice about reaching for a box of Froot Loops or a six-pack of Mountain Dew soda. In other countries, however, such items are not available for purchase due to the toxic nature of their ingredients. It's not just cereal and soda that contain controversial and dangerous ingredients, however. According to authors of a new book titled Rich Food, Poor Food, nearly 80% of America's pre-packaged foods are banned in other countries around the world.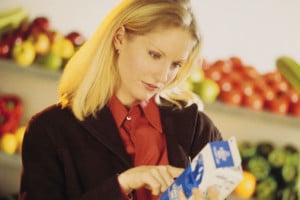 Today, it's easy to see if a beverage contains aspartame. In accordance with Federal law, beverages that contain the controversial artificial sweetener must explicitly disclose such information on the label. Soon, however, consumers may not be able to tell which dairy products contain aspartame, and which do not.