According to a new poll by Zogby Research Services, only about 1 in 10 patients are told by their dentist that dental amalgam (silver fillings) contains a potentially harmful level of liquid mercury (i). It's estimated that over 1 billion teeth have been restored with dental amalgam worldwide, presenting a serious health concern for the patient, the environment, and the general world population.
Leaders from around the world have officially signed an agreement that will phase-out the use of mercury, an extremely hazardous neurotoxin that is still being used in a variety of production processes and medical products, including silver dental fillings.
Named the Minamata Convention on Mercury, the treaty is a big victory for environmentalists, health professionals, and consumers worldwide as it lays the foundation needed to cease mercury use and ensure its ethical and safe disposal.
Read more about the Minamata Treaty, and watch the video below to see representatives from the International Academy of Oral Medicine and Toxicology (IAOMT) speak at this historical event.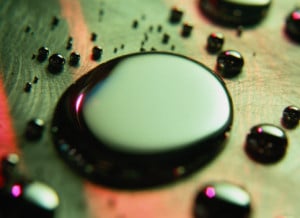 Dentsply International, a leading supplier of many quality dental supplies and equipment, has been issued a wake-up call. At the end of last month, the organization was urged publicly to phase-out the production of dental amalgam, a toxic material known to contain upwards of 50% mercury content. The plea for the phase-out comes just months after 140 nations signed an international mercury treaty, agreeing to do their part in reducing the production, disposal, and adverse impact the material has on both the environment and dental patients. Now, 23 of the world's leading health and environmental agencies, including Consumers for Dental Choice, have pressured the 2nd largest amalgam producer in the United States to do the same.