Smile Confidently
Most people dream about having perfect teeth, but now it can become a reality. Many do not realize that having perfect teeth not only brightens your smile, but it also inspires new confidence in your everyday routine. Dr. Ted Herrmann can help you obtain the teeth you desire. Assure a Smile offers all of the following services to help create the smile of your dreams.
Solutions for Perfect Teeth
Braces Orthodontics
Braces help to straighten and prevent crooked teeth. Miami Dentist Dr. Ted Herrmann has bio compatible options that have reduced number of toxins, are made of stainless steel, and are overall safer for the body than traditional methods.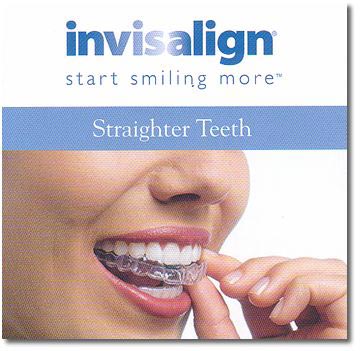 Invisible Braces Miami
Invisalign offers the chance to have straight and perfect teeth without the embarrassment of of braces. Straight teeth create a more functional bite, aligning teeth to fit comfortably among one another when the mouth is closed. Better alignment also means your teeth experience less wear and tear when you eat, making the eating process more enjoyable while preserving the longevity of your teeth. Adults and children alike will find these braces more comfortable and convenient than regular braces. With Invisible braces you can turn that odd smile in to a perfect smile, without the hassle of traditional metal braces.
Click here for more about Invisalign.
Zoom Teeth Whitening
The first thing a person sees when they meet you is your smile. A brighter whiter smile can improve your own self esteem and make your smile more memorable. Our teeth naturally lose their white color through the aging process as well as through our individual lifestyles. Tea, coffee, red wine, and smoking all leave stains on a tooth's enamel, tinting your smile yellow. Zoom! whitening is a non toxic product that lifts accumulated stains and whitens your teeth. The procedure takes about 45 minutes and you can eat an hour later!
Click here for more about Teeth Whitening.
Perio Protect
If you are suffering from gum disease, then Perio Protect is a great alternative for you. Perio Protect is a non surgical gum care technology that kills a multitude of bacteria that causes gum diseases. The procedure begins with a small tray that is filled with the Perio Protect solution. This solution is then applied to the teeth and gums for about 10 or 15 minutes, two or three times daily. In eliminating the gum disease, you can further help prevent systemic diseases that are linked to gum disease including stroke, diabetes, heart disease.
Laser Dentistry
At Assure a Smile, Holistic Dentist Boutique, we are stocked with the latest technology that will lessen the amount of pain and medication you experience during your procedure. One of the ways we provide this is with our Waterlase Laser Drill. The Waterlase uses water laser technology to do the work of the drill with less pain, and less anesthesia.
Click here for more about Waterlase Dentistry.
Are you looking to schedule an appointment? Click here to contact Assure a Smile.