Invisalign in Miami, Florida
If you prefer not to wear traditional metal braces, Invisalign is the clear way to go. No metal, no wires. Invisalign uses a series of transparent, removable aligners that gradually straighten your teeth over time. Many people find these type of "braces" more convenient as they are removable and not permanent fixtures.
---
How do Invisalign invisible braces work?
Assure a Smile's dental office uses Invisalign 3-D computer imaging technology to depict the complete treatment plan. This includes both the initial position as well as the final desired position. From there, a series of custom-made, clear "aligners" are produced. Each "aligner" moves teeth incrementally and is worn for about two weeks. It is then replaced by the next in the series until the final and desired position is achieved.

 We are a certified Miami invisalign provider.
What are the primary benefits of Invisalign invisible braces?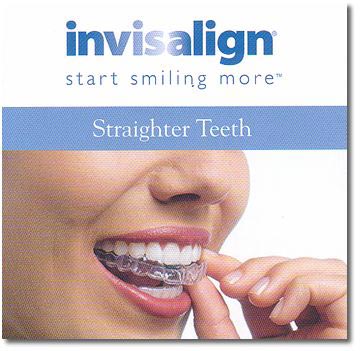 With Invisalign, the braces that you are wearing are almost 100% invisible. You can straighten your teeth without anyone knowing. In addition, Invisalign are removable, which is why most people find it very attractive. Unlike braces, you are more free to eat and drink what you desire during your treatment. Additionally, you can also brush and floss normally. This can be more challenging for patients with traditional braces.
 Additionally, Invisalign braces are generally more comfortable to wear than traditional metal braces. There aren't metal brackets or wires that can cause mouth irritation. You'll spend considerably less time in the doctor's chair getting adjustments. Invisalign is the cutting edge non-invasive treatment. Many choose Invisalign over traditional metal brackets for these reasons. They allow you to view your own virtual treatment plan before you start. Now you can see how your improved teeth will look like after you have finished treatment!
How do Invisalign, invisible braces effectively move teeth?
Invisalign aligners move teeth through the appropriate placement of controlled force on the teeth, just as traditional metal braces utilize mounted brackets and wires to do the same. The principal difference is that Invisalign not only controls the forces, but it also controls the timing of the force application. This results in an efficient force delivery system.
Invisalign is Great for Teens!
Time for honesty: Kids have priorities, and getting metal braces is not one of them. Now, Invisalign offers a solution designed exclusively for teenagers who want a discreet way to create a beautiful new smile. Invisalign Teen is every bit as effective as the original Invisible Braces system and includes added perks that make life easier for young adults, like an aligner-replacement plan that offers up to 6 free replacements for lost aligners. Choose Invisalign Teen, and help your child create the smile of their dreams with confidence!
How do I know if Invisialign can help me?
In order to determine if you are a candidate for the Miami Invisialign dental straightening system, your specific condition will need to be evaluated by Dr. Ted Herrmann. This is a quick and painless procedure that can be completed within a single visit. Dr. Herrmann will explain your options and the required length of time for treatment, as well as answer any questions you may have regarding this cutting edge, non-invasive treatment procedure. Have any questions? Ask us why we are a leading Miami invisalign provider: 305-274-0047.
For more information regarding Invisalign clear braces and invisible braces, please contact our dental office. Thank you!